OUR MISSION
Our main objective is to help the blind see through education by creating a conducive educational environment for the blind of the sub region of Central Africa and by promoting their socio-professional integration.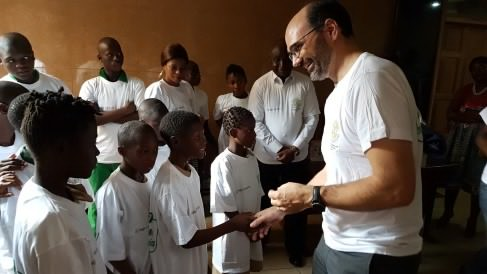 TESTIMONIALS
What people are saying about us!
I was hopeless and discouraged when I became blind. I lost my job I was obliged to go back to the village. But I met APTICA in 2013, they restored my desire to live and taught me that I could carry out an activity to earn a living. They found a financial support that helped me start poultry farming and today I have many chicken in my farm and I am autonomous.

Thanks to APTICA, I have been able to go back to school after spending two years at home because of financial difficulties. I knew the organisation in 2014 and they helped me to enrol for Spanish studies at the University of Yaounde I. Now, I can hope for a better future. APTICA is doing a wonderful job!